In the last few days of December 2014, Pakistan's first guided city bus tour service was born. Back then, a few friends in Karachi simply felt like going out and exploring their own city. What started off as a mere impulse evolved into a local tourism initiative called Super Savari Express. These bus tours give people a chance to explore Karachi's architecture, history and hidden spaces. Passengers also have a unique opportunity to reconnect with each other and their country. So far, the city bus tours have served nearly 60,000 people!
Since its inception, Super Savari Express has expanded its services to Lahore, Islamabad and Rawalpindi. The bus tour service also organizes school field trips, food tours, art gallery tours, and other customized experiences. Now, they're kicking off complimentary Interfaith Diversity Tours for students in Karachi between the ages of 13 and 24.
The NewsRun interviewed members of the Super Savari Express team to learn more about their latest initiative! The Diversity Tours help students interact with community leaders from the three largest religious groups in Karachi: Christians, Hindus, and Muslims. According to Co-founder, Atif Bin Arif, students should see that "we are all human, and equal citizens of the city and state." Overall, the Diversity Tour program aims to celebrate and embrace religious diversity.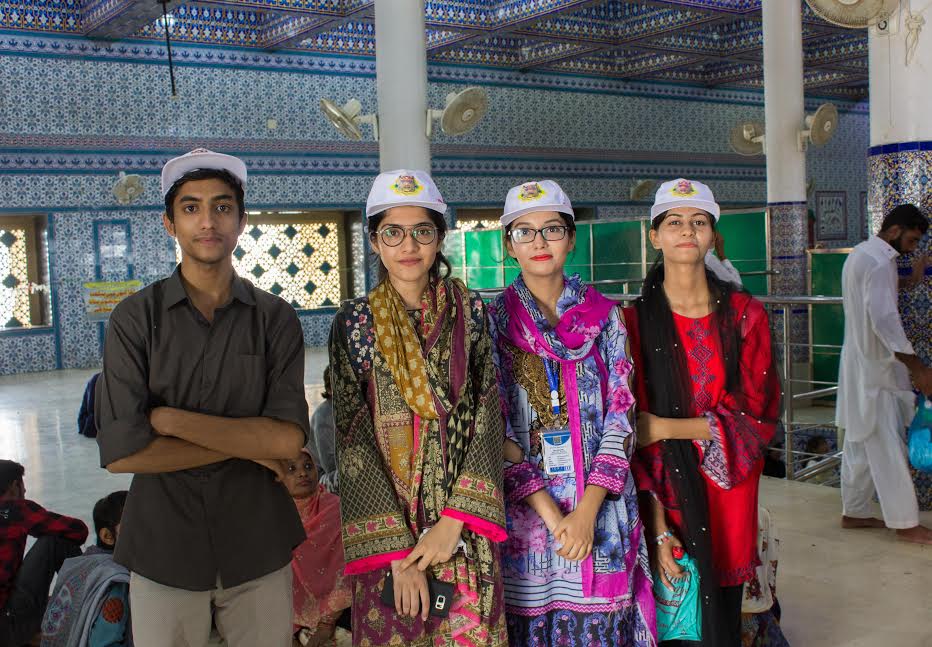 This year, approximately 2,000 students from various backgrounds participated in Diversity Tours. Karachi has an abundance of sites with historical and religious value. Some of the sites covered in the tours include Saint Patrick's Cathedral, the New Memon Masjid, and the Shri Laxmi Narayan Mandir. Tour activities feature background overviews, where passengers learn about the different faiths and communities in Karachi. Each stop includes a briefing, which explains where they are and why they chose that space. Tour guides reiterate guidelines on how to be respectful of the sites they are visiting. Participants also get a chance to ask questions while interacting with religious community leaders.
Since religion is a sensitive issue in Pakistan, Associate Director, Jehanzeb Salim, made it clear that the Diversity Tours are supposed to encourage respect for religious differences, not impose certain views or beliefs on participants:
"…the idea is to make the 'other' relevant, to humanize them, learn about them, and develop a brotherhood beyond misconceptions…we've seen apprehensions turn into amazement, and a pre-conceived dislike turn into respect in the span of a 30-minute interaction. Such is the power of open communication as opposed to separation and segregation…" said Jehanzeb.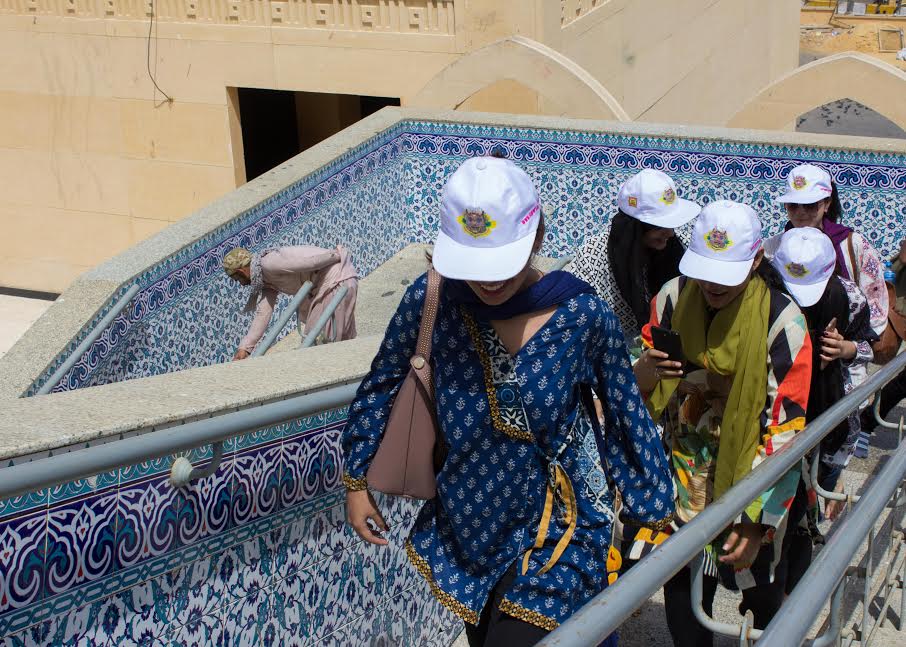 In order to measure the impact of these tours, students have to complete pre-and-post tour forms. Questions are designed to evaluate each student's thoughts and feelings towards other communities.
When asked if they've gotten any questions about safety and security, Jehanzeb said "we ensure that all precautions are taken for each trip with regards to the health and safety of our participants…" These safety measures include logistical staff support on the road and keeping in touch with local authorities during tours.
If you don't live in Karachi, or are visiting Pakistan but won't make it to Karachi, don't worry! Super Savari Express plans to expand the Diversity Tours to other cities as well:
"…We do very much intend to explore diversity in other parts of Pakistan…the strength in that diversity is what holds us together and makes us stronger…" said Atif.