We are especially excited about this interview with Pakistan's youngest home bakers, Anaya and Ayana. Both sisters started their own baking business this year! They are based out of Karachi. Anaya is nine-years-old and Ayana is four-years-old. They already know how to make various desserts, including Sugar Cookies, Belgian Waffles, Nutella Mousse, and different flavors of Tres Leches cakes (e.g. Cardamom Rose, Jasmine Coconut, Lotus Biscoff). Oh, and it gets better. They recently launched a Baking Camp where they teach other kids how to bake! You also need to check out their cute bakeshop swag.
It's awesome to see these girls developing an enterprising spirit at such a young age! The NewsRun spoke with the talented girls themselves (with some help from their mom) to learn more about their up-and-coming bakeshop.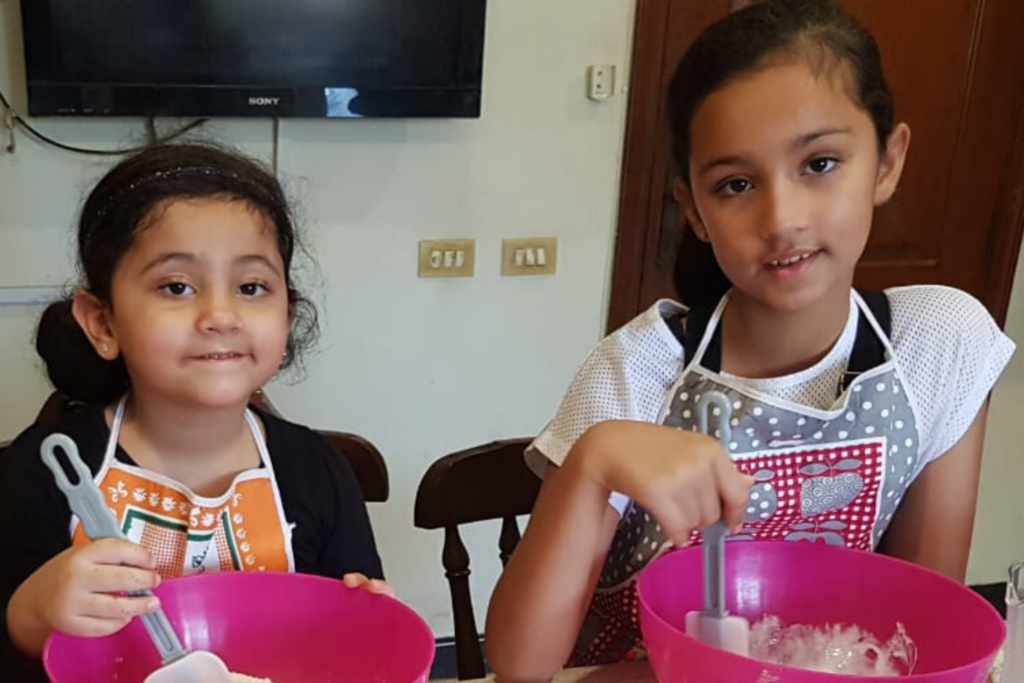 Anaya, the eldest of the dynamic duo, said she was two years old when her family moved to Colombo, Sri Lanka for her dad's project. Anaya and her mom would often bake together. Anaya remembers wanting to buy a fairy tree house that was very expensive. Since her mother wanted to teach her the value of money, she advised Anaya to bake cupcakes and sell them to their neighbors. Even though Anaya didn't make enough to cover the entire amount, her mother appreciated her effort and paid the rest. Since then, Anaya has continued to appreciate the concept of earning money on her own.
The family moved back from Colombo a few years later. Anaya and Ayana's uncle flew in from Dubai to help look after them since their mother fell ill. He also brought them cartons full of ingredients. Having all these ingredients in hand led to a lot of baking experiments. The girls started baking cakes for visitors who came to see their mother. One day, they called several bakeries because they wanted to order Rose Milk Cake, but none of the shops offered it. The girls decided to bake the cake on their own, and it turned out amazing!
"Everyone who tried our cakes encouraged us to have our own business, so here we are with our very own bake shop…the first ones to introduce exotic flavors of Tres Leches…we have over 16 flavors to choose from," said Anaya.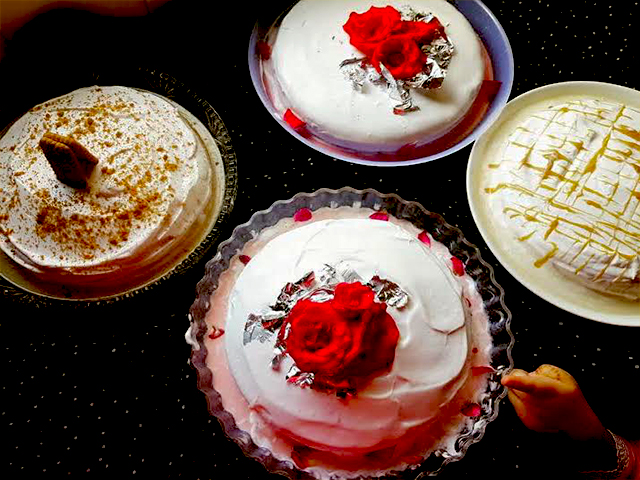 Right now, the girls are working hard to promote their bake shop:
"We are using all platforms of social media to spread awareness of our brand. We have pop-up events in different places. We recently had a station for six days at a mall here in Karachi called Dolmen Mall…We also participated in Pre-Eid/Chaand Raat Festivals at the Owls Nest and Spark Play Center…We have worked with a transgender community called G.I.A. and baked cakes for their annual gala…Certain brands like Blue Brand have also helped promote us on social media. Recently, we have been approached by a very prestigious school to host a one-day baking master class for their students…" said Anaya.
As much as they enjoy baking, we know it can also be very time consuming. Luckily, the girls are on summer break right now and have time to take on orders. Once school opens, they will probably need to take limited orders. When asked if they imagine opening an actual store or restaurant some day, the girls said they dream of opening a boutique patisserie similar to the one they saw in Paris a few years back.
Anaya has some special advice for people who don't know how to bake yet, but want to learn:
"Like Guy Fieri would say, if you don't make mistakes you are not outside your safety zone. In baking/cooking, it's all about trial and error. We feel we are still learning as well and have only mastered some of our recipes. Keep trying and be open to positive criticism as it helps you better your recipe," she said.
That is such a mature outlook on life. We are super impressed.