Eman Bachani is the founder of Meraki Design House, a Canada-based e-commerce platform that sells artisan-made shoes and accessories. After graduating from the University of Toronto, she created a unique brand that combines Pakistani tradition with a contemporary flare. In addition to crafting one-of-a-kind designs, Meraki also works closely with skilled artisans to give them employment opportunities. As an entrepreneur, Eman is striking the perfect balance between building a fashion brand and supporting communities.
The NewsRun interviewed Eman to talk about how she took an idea that was brewing in the back of her mind and turned it into a business. We hope other budding e-commerce entrepreneurs can use this interview as a guiding tool for their own ventures.
Let's start from the beginning. Eman always loved wearing Khussas, but the ones she grew up wearing had holes at the bottom by the time she broke into them. She had some ideas about potentially working with Khussas, but did not have a plan of action yet. Her idea started to take shape when she went away on a six-week trip, and almost everyone she came across asked about the Khussas she was wearing. She took that as a well-timed sign and booked a flight to Pakistan, where she could closely explore how Khussas are made. She also wanted to make the shoes more comfortable and durable so they could be "a practical staple in your closet, just like TOMS."
Meraki has evolved into a premier South Asian inspired brand that not only speaks to mainstream consumers, but also a South Asian audience. Unlike their competitors, they also hit all three of these key areas: affordability, functionality, and design.
"There is nowhere else you'd be able to find handcrafted leather flats that you can wear from day to night, for as low as $69 CAD/ $52 USD," said Eman.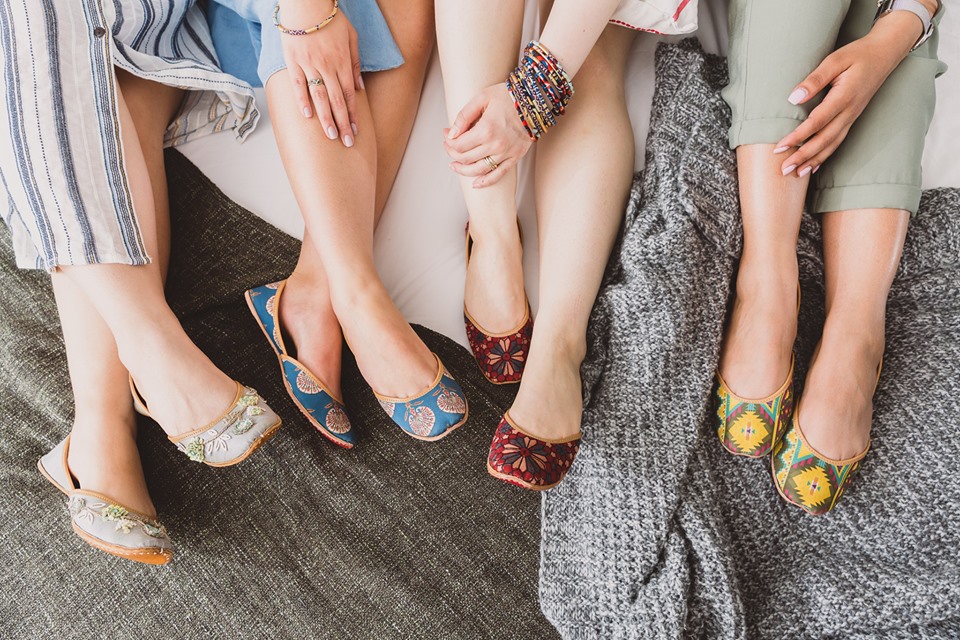 In regards to teaming up with artisans, a couple of vendors Meraki works with are fair trade certified, but that's not the case with all their vendors. Meraki still takes several steps to ensure certain standards, such as having a clean and safe working space, above market wages, and no returns or deductions for products with discrepancies.
Eman did not have any experience in e-commerce before launching her own business.
"I was naïve enough to think that if you build a great product, consumers just magically go from knowing to buying your product. I learnt along the way that consumers, especially for footwear, need several other touch points to actually convert," she said.
There are a lot of moving pieces when it comes to running an e-commerce business. Websites and social media pages are apparently not enough.
According to Eman, "you have to find a way to be everywhere your customer is…for starters, Shopify will be your saviour in most things e-commerce, if not all."
Launching a business is step one. Step two is actually running the business. Eman shared her day-to-day responsibilities as a business owner. She designs three annual footwear collections, and develops products for the rest of Meraki's categories. In addition, she handles partnerships and organizes events. She also deals with payroll and finances. With all these different tasks to juggle, Eman uses a weekly planner and to-do list to keep herself organized.
Even though being an entrepreneur is hard work, she enjoys meeting and hearing from customers. The best part is getting good reviews. At the same time, she also welcomes constructive criticism, because it reflects on how engaged and invested her customers are. Eman loves what she does, but also faces some challenges as an entrepreneur. She realized that entrepreneurs end up dealing with internal challenges more than anything else.
"Of course things don't go as planned all the time, but it's the constant battle in our minds of wanting more, wanting it a certain way, and then just attachment to certain ideas," she said.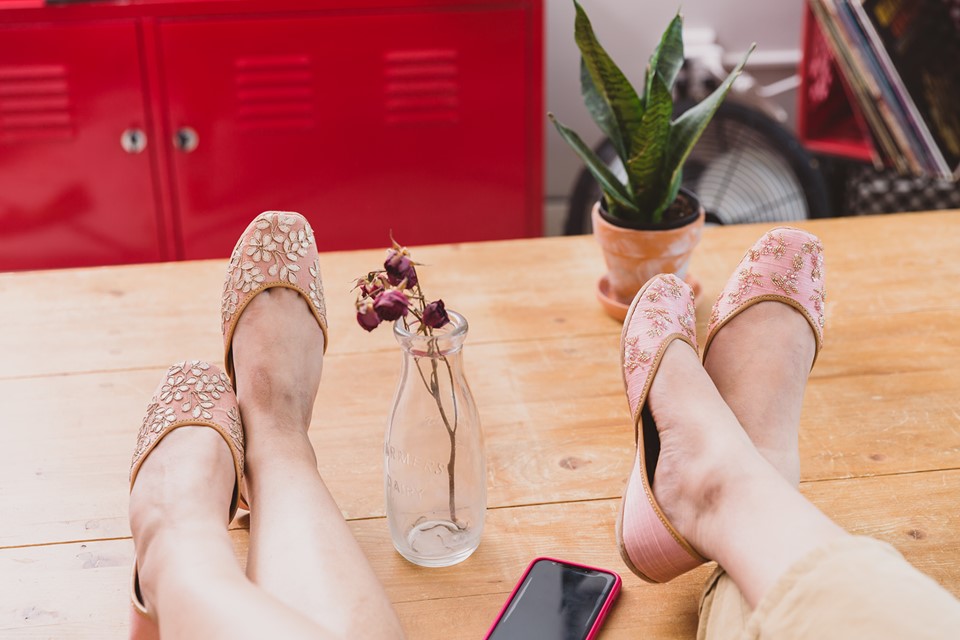 Eman has already reached a major milestone in her entrepreneurial journey. Last year, she was selected as a delegate to represent Canada at the G20 Youth Entrepreneurs Alliance in Argentina. In terms of future growth, Eman plans to expand her business organically.
"Over time, we've seen small things make a big difference, so we're 100% receptive to trying different things even if they don't always make sense," she added.
The Meraki team already sets up events and pop-up exhibitions. Now, they're shifting focus back to digital and growing their international audience.
When we asked Eman to share one piece of advice she has for an entrepreneur starting out, here is what she said: "Just start!!! If you wait too long to know all the things you should know, you would probably find a million things that may dissuade you from actually going through with it." Eman also has her own definition of success, which just goes to show that success can be defined by what your personal goals are, and what you aspire to be. There isn't a standard measure of success:
"I think one-part success is finding what fulfills you, and then having the freedom to pursue it, and the other is being able to have a meaningful relationship with yourself, and others."