By: Anam Khan
Pakistani-Canadian entrepreneur, Nitasha Syed, has a software engineering background. She is currently a Senior Product Manager at Rally Health. She started her career on the FIFA14 team, and moved to California's Bay Area five years ago. Syed is also an advisor to early-stage startups (pre-seed/seed) out of the US, Pakistan, and India. She helps startups figure out product-market fit, user acquisition, retention, and growth.
On top of her long list of accomplishments, Syed recently launched a digital talk show on YouTube called Shaam Ki Chai, where she highlights the Pakistani diaspora all over the world. According to Syed, the stories told in Pakistani media haven't changed for decades:
"Between dramas that depict cruelty to women (that she has to bear), morning shows that fight for eyeballs over controversial topics (that don't move the country forward), and news channels that just sound like your grandmother's living room where everyone is shouting over each other, the stories of Pakistanis and their accomplishments are getting lost," said Syed.

She launched Sham Ki Chai to break through the traditional scope of Pakistani media, and shed more light on the stories of Pakistani expats "making waves all over the world."
Even though Shaam Ki Chai is a very young venture that launched a couple of months ago, Syed has already interviewed some trailblazing and talented expats. From Kalsoom Lakhani (Founder and CEO of I2I Ventures, the first women-run venture fund in Pakistan), to Ali Ahsan (Co-Founder of MangoBaaz), to Safwat Saleem (a TED speaker, graphic designer and filmmaker). When asked what kind of stories she wants to tell, Syed said:
"I know this sounds broad, but I want to interview Pakistanis all over the world who are doing interesting things. I want to tell stories of how they (or their families) migrated out of Pakistan, and the impact they are making in their communities and the world. I want to use Shaam Ki Chai as a means to connect the diaspora to those back home, while simultaneously shedding a positive light on Pakistanis in the world."
It turns out Syed already has experience making shows. The first one was called Humans of STEM. The second one was called Unboxd, which originally focused on storytelling through photos. Unboxd transitioned from photoshoots to videos, and became an online series called "Hanging with Unboxd." Syed created Unboxd to challenge stereotypes about women – she shared stories of women in STEM fields and showcased their multi-dimensionality. However, Humans of STEM ran out of money in the editing phase, and Unboxd "didn't survive COVID." Then, Syed hunkered down and came up with Shaam Ki Chai:
"This time I had three years of failures in my pocket. I knew how to create engaging original content in a scalable, cost-effective way. I could grow content viewership. I had a grasp on which engagement metrics to focus on. I knew how to create an outreach channel. I knew which distribution platforms to utilize based on the audience I am trying to target. I had experience setting up studios, working with cameras, lighting and sound. Most importantly, I knew what to spend money on, what I could get done for free (or close to free), what to outsource, and what to learn," said Syed.
Syed thought of the Shaam Ki Chai concept in September 2020, and started filming in October:
"Thanks to a team of extremely talented folks I had been working with for the past few years, I was able to launch it in January 2021," said Syed.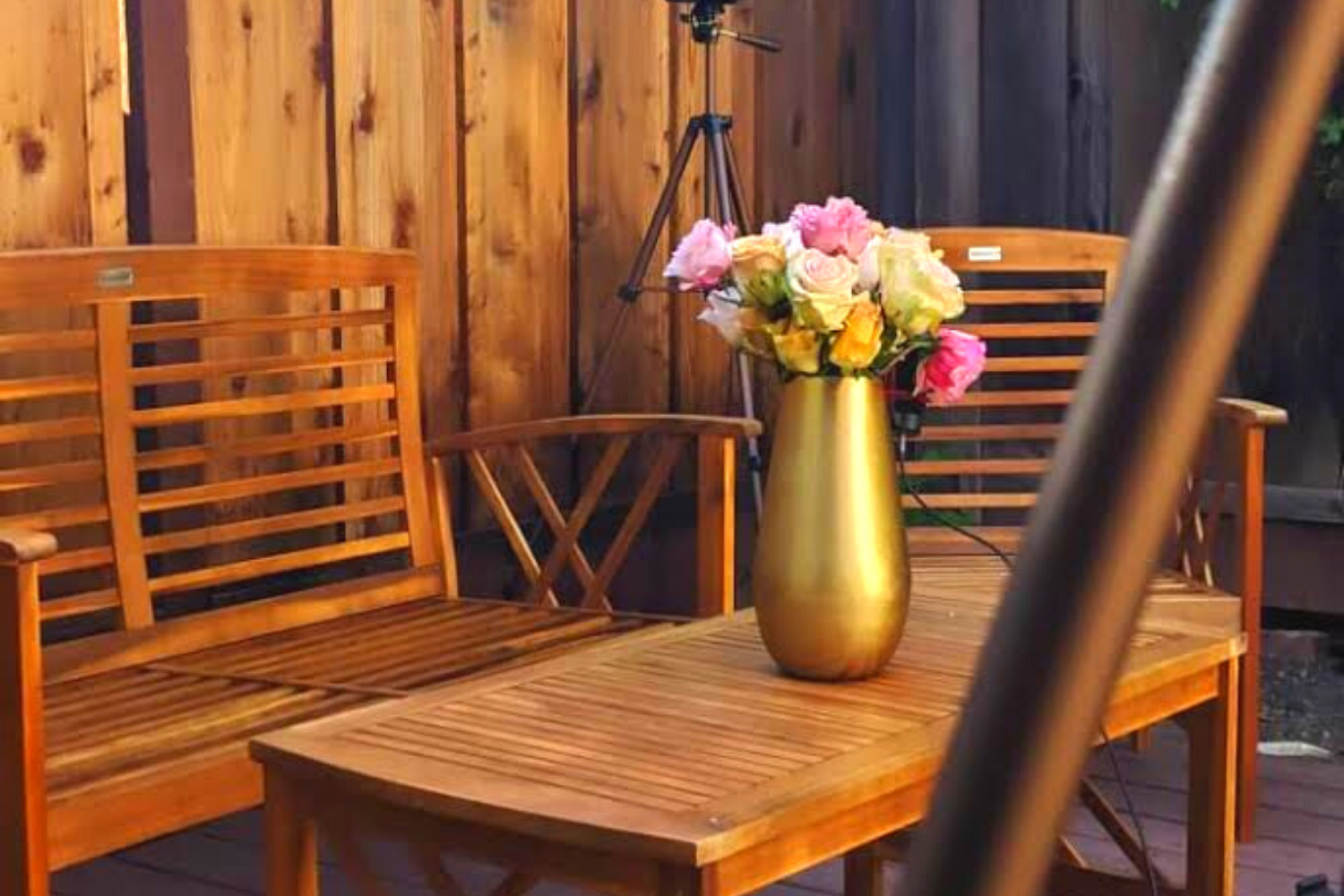 As we mentioned earlier, Syed has a full time job as a product manager at a health tech startup. Now, she is working on Shaam Ki Chai as well. It must take a superhuman level of multitasking to juggle a full time job and a digital show. We asked Syed how she manages her time and stays organized:
"I work a lot. That's not a joke. I stick to a really rigid schedule of getting up early before my meetings at work start. I try to get in about an hour of Shaam Ki Chai work and then put my product manager hat on until about 5pm. After a few hours of a break, I am back at work until late. I have a distributed team, with most folks in Pakistan and one person in London. Missing a deadline, or a late response, tends to mean almost a day's worth of delay in work. Productivity tools, emails, and of course WhatsApp is our friend."
Since Syed actively follows content and entertainment coming out of Pakistan, we asked her what kind of content she wants to see more of in Pakistani media.
"Diverse stories of Pakistanis. The narratives of both men and women have not changed in Pakistani media for a long time. A lot of these narratives are regressive towards women and paint men in a cruel light. I think it's so unfortunate because that's far from reality. Pakistanis are making waves all over the world," said Syed.
As a follow up question, we asked how Shaam Ki Chai can fill that gap.
"I hope the stories told on Shaam Ki Chai can help bring new stories to Pakistani media. I'd love to see a drama about a Pakistani girl that goes abroad to study, starts a game development camp for young girls, and then ends up getting awarded by Variety (e.g. Laila Shabir, Founder of Girls Make Games); or a Pakistani born in Zambia whose PhD thesis is now being used to launch rockets into space (e.g. Ibaad Rahman)," said Syed
What can we expect from Shaam Ki Chai in the next 3-5 years? Syed said she sees Shaam Ki Chai becoming a late-night talk show that brings together Pakistanis from all over the world for a conversation over a cup of chai.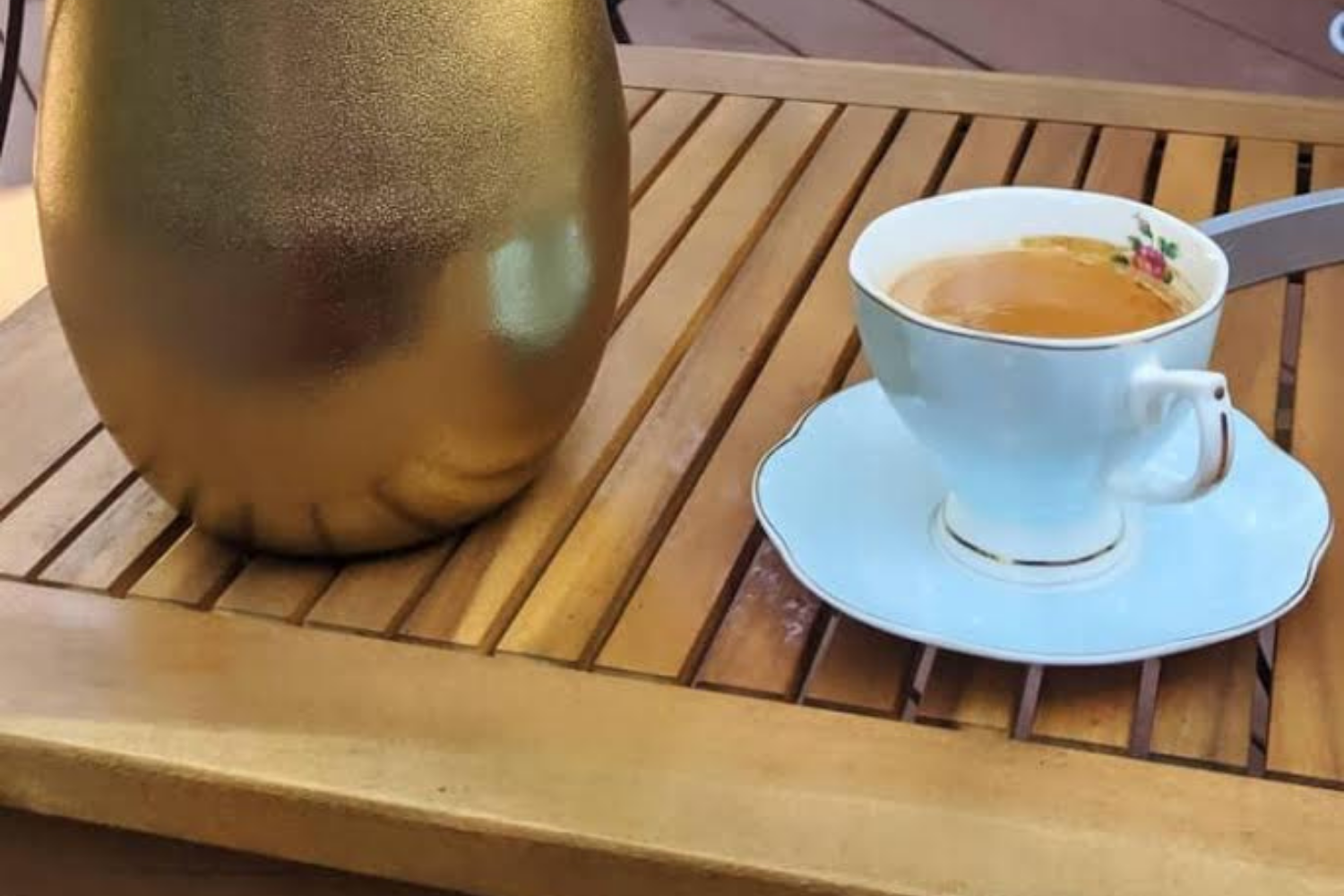 Speaking of chai…here is Syed's favorite chai recipe (we had to ask)
Syed uses a Masala chai tea bag (which she thinks is cheating). She also dropped another disclaimer, saying she shares recipes like an aunty – very few measurements and a lot of 'andazey sey karo' (i.e. eyeballing it).
Fill up a saucer with some water and wait for it to boil
Add 2 teabags of Masala chai tea bags
Wait for the water to get darkish
Add some milk
Add some sugar
Wait for chai to boil to the top and turn down the heat
Let the chai simmer for about 5 minutes and voila!
Anam Khan is a content strategist and founder of The NewsRun.